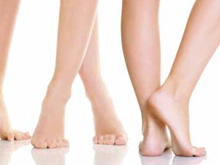 Heel and Arch Pain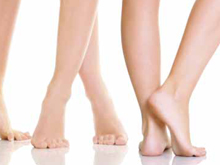 Heel and Arch Pain usually occurs in persons of all ages. A lot depends on the activities or lack thereof, footwear and type of foot. Not every heel pain is a heel spur. And steroid injections
are not always the answer to this problem. It is a biomechanical problem that can be solved once the origin of the problem is isolated and treated with appropriate footwear adaptations, inserts and/or exercises.
The terms usually used for these conditions are plantar fasciitis, heel spur, heel spur syndrome, retrocalcaneal bursitis, tendonitis. It is important that the correct diagnosis is identified in order that it is appropriately treated.
What to do:
See your Podiatrist
Check your activities, when the pain comes on and how long it lasts, this will be useful for your visit with your Podiatrist.
Change the shoes you are wearing a more supportive shoe.
Seek help earlier rather than later this can make a difference to the length of time you suffer
Use steroid injections as a last resort, there is no guarantee that they will be of benefit.
Ice and rest the area as much as possible before your visit, be cautioned when icing the area needs to be appropriately protected with a towel, cream or gel.
ALWAYS seek the assistance of your Podiatrist for guidance.
There are many exercises to help with this problem. Custom orthotics will be useful to relieve discomfort. However, it is usually a combined effort of modalities that help this may include physical therapy.