Simone McConnie (Lorde) - Podiatrist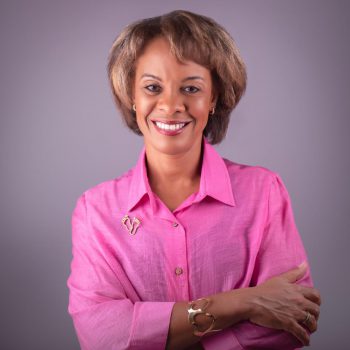 Simone was inspired to be a Podiatrist, as a call for Podiatrists from the Health Ministry in Barbados, due to high amputation rates. Little did she know the diabetic foot, wound care, and foot biomechanics would become her passion.     Podiatrists, play a vital role in limb salvage, and foot health.   Qualified from the University of Westminster with a BSc in Podiatric Medicine in 1993 she has been working in Barbados and then region since 1994, after a small research opportunity at King College Hospital in London, home of the first diabetic foot clinic in the UK. She worked as a research assistant of Alethea Foster who went on to be her mentor in the Diabetic foot upon her return to Barbados. She also holds her MBA from Durham University in 2011.
She went on to do specialist training in the field of diabetes and has worked extensively with the International Working Group on the Diabetic foot (now known as Dfoot International) in association with the Rotary Club of Ledbury, UK and local Rotary Club of Barbados South, in implementing the "step by step" program across the region, A founding member, and past Trustee at the Barbados Diabetes Foundation, located in the Maria Holder Diabetes Center for the Caribbean, she worked with a local team of Podiatrists to establish the first Diabetic Foot clinic in Barbados under the roof of the Center.  She continues to represent Barbados on Dfoot International and is co – chair for the North American and Caribbean region.   She is a member of the American Podiatric Medical Association, College of Podiatrist, and is registered both in Barbados and UK with the Health Professions council. President of the Barbados Association of Podiatrist and founder of save our soles trust – a charity dedicated to education and advocating on the behalf of the diabetic patient. Founder and Managing Podiatrist of Comfeet footcare clinic. And a founding member of the international members group of SOCAP, she also continues to work with many other organizations to build capacity and advocate for the Podiatry profession. She has received the Oscar Jordan Award for your work with the Diabetic foot clinic, an Award from the Diabetes Foot center group and most recently recognized by the Board of DFoot international a commendation award for her work in the region and support of the Dfoot programs. She has written extensively and appeared in local newspapers, magazines, on local television and other media outlets educating and promoting Podiatry and diabetes. She continues to develop clinical skills by attending annual seminars and conferences relevant to her practice
Along with her naturally jovial and warm personality her practice at Comfeet footcare clinic generates a warm loving environment.  "Our patients are like family, are respected and treated that way".    She is a very motivating force for exercise and movement and believes it helps to keep us all on our feet, and our feet supportive of our activities.
Amor Forde – Podiatrist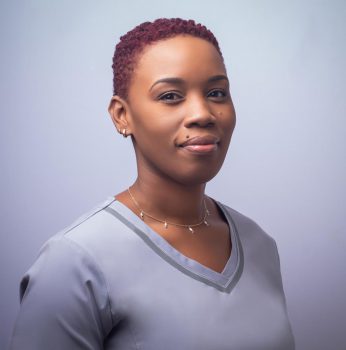 Personable and enthusiastic, Ms. Amor Forde is a member of the Comfeet Footcare team, joining in 2013. She completed a Bachelor of Science degree in Podiatry and a Masters of Science degree in Podiatry with a concentration in diabetes, both at the University of Brighton. Amor is a qualified podiatrist and a member of the UK based Health and Care Professions Council and College of Podiatry.
Amor's entry into podiatry was driven by her concern about the alarming number of diabetes-related amputations in Barbados and its impact on the most vulnerable in the society. Since being qualified, her commitment to improving the quality of life for diabetic patients is not limited to Barbados. Aside from educational outreach locally, she has taken part in limb salvage programs in Belize and is a member of the D-foot International initiative, which unites practitioners interested in diabetic foot preservation globally.
Initially gaining experience while working on placements throughout southeast England and at the Barbados Diabetes Foundation, she has blossomed in her professional development since being a part of the podiatric team at Comfeet Footcare Clinic. She strives to be a well-rounded practitioner by continuously honing her clinical skills as well as reflecting upon and attending seminars on contemporary research in lower limb assessment, pathology and treatment techniques.